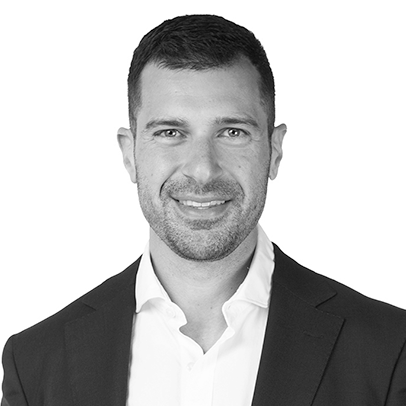 Domenic Chiellini
NEGOTIATOR & ADVISOR
Domenic has a background in engineering and has entered the real estate industry following over a decade in the construction industry.
After beginning as a design draftsperson, Domenic helped develop new and improved methods of building using steel framing and hybrid construction methods for two of WA's leading project builders. 
Utilising his considerable construction knowledge yet seeking further growth and development, he took on the role of new homes sales consultant. He quickly proved himself as prolific in sales, becoming top salesperson for his company in consecutive years and helping hundreds of clients build their dream home. 
Domenic has a dedication to customer service and reliability, and ensures that his clients are properly informed from start to finish, and never left guessing. 
As a father, he understands time management and balance. He approaches things in a balanced, calming manner and enjoys exercise, swimming, volunteer projects, and family.
Dom's reputation is "detail and process" to maximise his client outcomes from listing to negotiating to closing – what we do very well at One!